Activities for kids & young people A-Z
As well as the below listings, Rushcliffe Country Park hosts a range of kids' activities. Please visit the Park's website for the latest information, dates and times. See our Sports page also.
Adele Louise Dance Academy
Children's freestyle and street dance classes. Thursdays from 5.30pm to 7.30pm at the Village Hall.  Contact Adele Edge on 07519 557 763 or visit www.adelelouisedanceacademy.com for full details.
Please ask your child's school for details. You'll find contact details for all our local schools on our Village A-Z page.
See also School's Out Ruddington below.
Duke of Edinburgh Award Scheme, adventurous training, camping weekends, shooting and more for 12-18 year olds. Activities including bugle and drum-playing can lead to BTEC qualifications. The Cadets meet on Tuesdays and Thursdays between 6:45pm and 9pm at the ACF Centre on Loughborough Road. Visit the Army Cadets website or call 0115 983 7645 for details.
Hot drinks and cakes for parents and children at The White Horse Inn on Church Street. Mondays, 10am to 12 noon. Contact the pub for further details.
Sensory learning for babies aged from birth to 13 months. Main Hall at St Peter's Rooms on Tuesdays, 2pm to 3pm and 3:15pm to 4:15pm. Contact Nicola Cockayne on 07779 256 090 or visit www.babysensory.com for details.
Boys' Brigade, 1st Ruddington

Fun and developmental activities for boys aged 5+. Ruddington Methodist Church Hall on Mondays from 5:30pm to 6:30pm. Term-time only. Visit the Boys' Brigade website for details or contact Anne Webster 0115 921 2229.
Fun, challenges, games, activities and pack holidays for girls aged 7-11. Meetings are held weekly in term-time only on Mondays from 6pm to 7:30pm. Contact Gina Eyre 0115 984 3853 for details.
Fitness class for mums and babies. Wednesday mornings at 10:30am at Rushcliffe Country Park. See www.buggyfit.com or contact sarah.woodhouse@hotmail.com for details and to book.
A group for children and young people meets every Friday evening at The Hub, 62 Musters Road. Run by the Baptist Church. Visit www.ruddingtonbaptist.org.uk or call 0115 984 6833 for details.
The Duke of Edinburgh's Award
Most of our local secondary schools run The Duke of Edinburgh's Award scheme to at least Bronze level. For full details, please contact your child's school or visit their website. You can find out more about the scheme here.
Emma Cain School of Dance
Children's dance class. Wednesdays from 3.50pm to 4.35pm (ages 2-4) and 4:35pm to 5:35pm (ages 5-12) at St. Peter's Rooms. Contact Emma Cain on 07779 875 604 or visit the School's website for details.
Christian toddler group for 0-5 year olds. Methodist Church Hall every Thursday in term-time from 10am to 11:30am. Call Andy Proffitt on 0115 937 7176 for details.
Girl Guides
Thursdays from 6.30pm to 8pm, term-time only, at the Jubilee Clubhouse. Age 10+. Fees are around £40 per term, which covers most activity costs. Contact Alison on 0115 984 6788 or email ruddingtonguides@hotmail.co.uk for details.
Thursdays from 7pm to 8.30pm at the Methodist Church Hall. Contact Andy Proffitt on 0115 937 7176 for details.
A range of ballet, dance and theatre classes for children aged 3+. Also ballet and tap classes for adults. Classes take place in the Chapel at the Framework Knitters Museum in Ruddington, or in Cotgrave. Visit www.k2danceacademy.co.uk for details of classes, timetables and locations.
Ballroom & Latin dance classes for children aged under 8 (Rainbows) and over 8 (Medal & Social class). Fridays at the Village Hall, 5:30pm to 6:30pm. Visit www.locktondanceschool.co.uk or call 0115 846 5891 for details.
1st Saturday of each month at St Peter's Church, 4pm to 6pm. Hands-on activities to explore Bible stories for adults and children to enjoy together. Visit www.stpeters-ruddington.org for details.
Coffee and cake group for mums-to-be and parents with babies aged up to 12 months. 10am to 12noon at The Hub, 62 Musters Road. Run by the Baptist Church. Term-time only, no booking required. Visit www.ruddingtonbaptist.org.uk or call 0115 984 6833 for details.
Playgroup for babies and children aged 0-5 at the Methodist Church Hall. Mondays, 9am to 11:30am, term-time only. Call 0115 921 2229 for details.
Stay and play fun, friendship, craft, stories and singing for parents, carers and little ones. Mondays during term-time, 9am to 10:45am at St Peter's Church. Visit www.stpeters-ruddington.org.uk for details.
Fun, crafts and games for girls aged 5 – 7 years.
• Mondays (term-time only) in the Village Hall from 4:45pm to 5:45pm. Contact Gina Eyre on 0115 984 3853 for details.
• Wednesdays (term-time only) in Jubilee Clubhouse from 4.30pm to 5.430m. Contact Lisa Hall on 07736 770 500 for details.
Thursdays from 8pm to 9:30pm, term-time only, at the Jubilee Clubhouse. Usual guiding activities plus Duke of Edinburgh's Award for girls aged 14 – 25 years. Call Catherine on 07986 697 154 for details.
Fun, rhymes and songs for parents to share with their baby or toddler. Free 30 minute sessions funded by Notts County Council. Every second Tuesday at Ruddington Library at 11am (not August). Call 0115 921 2309 for details.
Rub a Dub Baby Massage Classes
Wednesdays at The Hermitage, 10:30am t0 11:30am. Babies only (6 weeks to 8 months), booking required. Visit www.recooper8therapy.com or call Sharon Cooper on 0115 956 1158 for details.
Ruddington Fun is a small voluntary group that provides school holiday activities and events for children, young people and families within Ruddington. All 2 hour long sessions are FREE to attend and are hosted at various venues around the village. Find out more at the Ask Rudd Mums website or join the Ruddington Fun Facebook page for details of forthcoming activities.
School's Out Ruddington is an independent, OFSTED-registered after school and holiday club. The after school club is operated from the business owner, Liz Wright's home, using the resources available in the village for group activities. The holiday club runs from St Peter's Junior School, which offers a range of facilities and a safe, secure space. Please visit www.schoolsoutruddington.co.uk for the latest details of sessions, activities and prices.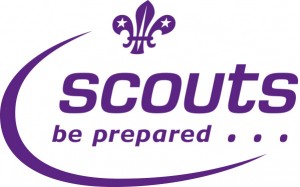 All meetings take place at the Scout Hut on Loughborough Road.
Beavers (A): Friday 6.00pm – 7.00pm
Beavers (B): Thursday 6.30pm – 7.30pm
Cubs (A): Monday 6.00pm – 7.10pm
Cubs (B): Friday 7.15pm – 8.30pm
Scouts (A): Tuesday 7.30pm – 8.45pm
Scouts (B): Wednesday 7.45pm – 9.15pm
Email firstruddington@hotmail.com or visit the Rushcliffe Scouts website for more details.
Swing dancing classes for you and your baby. Thursdays from 10am to 11am at the Village Hall. Email Nikki Denning at nikkidenning@slingswing.co.uk or call 07912 684 974 to find out more or book a class. Or visit www.slingswing.co.uk.
See separate Sports page.
Weigh-in and Stay & Play sessions take place at St Peter's Rooms from 1:30pm to 3:30pm on Thursdays. Visit www.surestart.notts.nhs.uk or call the Ruddington & Edwalton Sure Start Centre on 0115 969 4480 for details and to find out about Sure Start activities and events.
Sticky Fingers Cooking (Go Bake)
Interactive and educational cooking classes for under 5s. Fridays at The Hermitage, 1:15pm to 2:15pm. Term-time only. Visit www.gobake.co.uk or call Kelly on 07817 583 705 for details.
Tiny Talk
Baby sign language classes. Booking required. Thursdays at Elms Park Pavilion. 9:30am to 10:30am and 11am to 12 noon. Term-time only. Visit the Tiny Talk website or email Laura Stephenson for more information.
Tots at the Top
Creative learning for toddlers and pre-school children to enjoy with their parents. Thursdays at The Hermitage from 1.30 to 2.30pm. Term-time only. Call Jane on 07773 247 628 or visit www.totsatthetop.co.uk for more information.
Music and movement classes for children aged from 1 to 5 years. Call Tamzin 07970 805 141 or visit the Wiggle & Giggle Facebook page for class times and locations.
Nature exploration and discovery, games and practical activities for kids aged 8 to 13 (under 8s must be accompanied by an adult). Meets second Saturday of each month, 1am to 1pm at the Education Room at Rushcliffe Country Park. Contact Geoff East on 07804 297 041 or geoff.east@virginmedia.com or Lynn Victor on 0115 958 8242 for details, or visit the website.

Disclaimer: Please remember that the Parish Council can't be responsible for events, activities or classes which don't take place as advertised. This information is provided to you in good faith and we can't be held responsible for changes to any of the activities listed. Ruddington Parish Council does not endorse any service, business or organisation mentioned on this site.